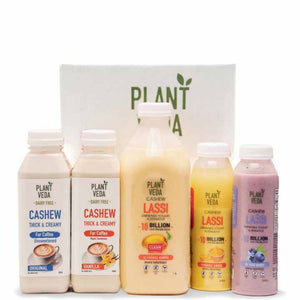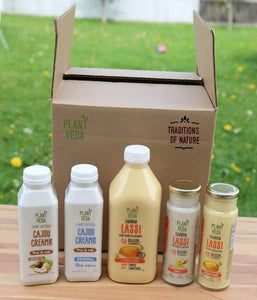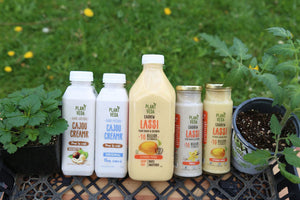 The drinkable yogurt alternative is a winner.
I love yogurt but cannot eat it due to allergies. I have tried the products now on the market and they taste awful. This drinkable is fantastic. It will fly off the shelves! I suggest a larger variety of flavors. I loved the taste of the half and half but it curdles and that is a deal breaker for me.
Veda Products
Love the Cashew coffee creamer can not wait till the hazelnut one is available, The mango lassi and the Saffron Cardamom
LOVE HAVING THE PRODUCTS SO HANDY AND AVAILABLE TO ME ANYTIME
I sampled your Mango Cashew Lassi from a Frep Prep ordered. I fell in love and instantly found you on the internet. Now I can have a standing order to keep your items on hand conveniently in my fridge. Love the Cashew coffee creamers as well as your Lassi drinks. So Yummy!! Thank you for your Great Products!
very good product. my children love it